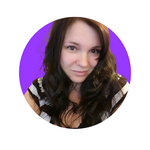 Updated by Lyndsay
This course was designed to provide individuals and organizational employees with an awareness of cybercriminal activity, potential cyber threats, and best practices for protecting sensitive data. With the threats increasing and the fines for violations more expensive than ever, implementing a solid cybersecurity plan has never been more vital.
What Employees Will Learn
Your employees will gain valuable knowledge, skills and experience to support the strategic goals of your organization.
The various types of cyber threats that could potentially impact an organization
Discuss best practices for protection against cybercriminal activity
Effective password protocol
The motives behind cybercriminals
Run Time: 30 Minutes
Chapters
Chapter 1: Introduction to Cybersecurity
Chapter 2: Cybercriminals
Chapter 3: Cyber Threats
Chapter 4: Best Practices
Chapter 5: Password Protection
Chapter 6: What Have We Learned?
For more details, visit our website: Cybersecurity Training Course or Send yourself a free demo!