Renewing using the Renewals Tab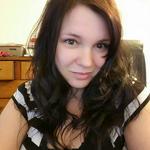 Updated by Lyndsay
When it's time to renew your Learners, you can use the EasyLlama Renewals tab to quickly assign and send out courses. Simply click on Renewals on your Dashboard's sidebar to get started!
Learners will appear 60 days before they are due to renew their courses. You'll see a list that includes the course to be assigned and the Renewing on Date. If everything looks correct, you may click "Renew All" at the top-right. This will assign the course and send the notification to all Learners in the list in one click. Each course will use one license.
If you don't wish to renew everyone in your Renewals tab right now, you may go to their records and assign the course to some Learners individually. This will remove them from the Renewals tab and keep the ones you're not ready to renew.
If you need to make edits to the list, you can click the three dots to the right of the Learner's name to see your options.

Options
Edit: Allows you to change the course and/or the renewal date. Changing to a different renewal date should only be used for a date more than 60 days in the future, since anything sooner will cause them to remain in your Renewals tab and be included in the list to renew. Remember, Renewal dates are not the same as Due Dates. More about Renewal/Due Dates here: Renewal Date/Renewing On Date, and Due Date -what's the difference?
View Profile: Takes you directly to the Learner's profile in case you'd like to review or make edits to their record - you may also right-click and open it in a new tab.
Do Not Renew: Sets the Learner not to renew on the course displayed - they will be removed from the Renewals list.
Archive: Archives the Learner from your dashboard - they will no longer appear on the Renewals tab or the Learners list.
Once you have made your edits, review the list once more, and go ahead and click "Renew All" to assign and send out the training.