Changing a Learner's Renewal Date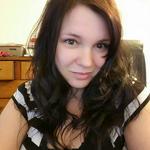 Updated by Lyndsay
To change a Learner's Renewal Date, follow these steps:
Make sure the Learner's Region and Role are correct - if setting a renewal date for Harassment Prevention, this will indicate which course they should take. Make any necessary edits before moving on to Step 2. If you need assistance editing a record, you can find a How-to guide here.
Click the bubble next to the Learner's name and select "Edit renewal dates" from the purple action bar that appears after making your selection. You may select multiple Learners, or you may also select all Learners using the Select all function (New! Updated "Select All" Bulk Actions Functionality)

Choose the Training Type you want to edit the Renewal date for and the date the Learner should renew and click Update. It's really easy to forget to choose the Training Type here, so make sure you do before clicking Update.

The renewal date is now updated. If you click on the Learner's name in the list, you will be able to see their profile. Since this Learner has a Region of California, and a Role of Supervisor, their renewal is set for Harassment Prevention: CA Supervisor. You'll be reminded to renew them and you'll know which course they need to take!