Anti-Bribery and Anti-Corruption Course Information
Anti-Bribery and Anti-Corruption Course Information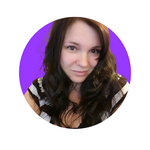 Updated by Lyndsay
Help Protect Your Organization With Anti-Bribery & Anti-Corruption Training
Compliance with the Foreign Corrupt Practices Act (FCPA) and the UK Bribery Act 2010 requires more than just memorizing regulations. Employees must grasp not only what the laws are, but also why they are important and how to handle gray areas that could result in an FCPA violation.
What Employees Will Learn
Your employees will gain valuable knowledge, skills, and experience to support the strategic goals of your organization.
Definition of bribery, corruption, FCPA, and the UK Bribery Act 2010
How to appropriately work with third parties
The impact of violating laws and policies on individuals and organizations
What to do if bribery or corruption is suspected
Course Details
Approximate Run Time: 45 Minutes
Chapter 1: Introduction to Anti-Bribery & Anti-Corruption
Chapter 2: Corruption Defined
Chapter 3: Bribery Defined
Chapter 4: FCPA Defined
Chapter 5: Working With Third Parties
Chapter 6: Other Types of Corruption
Chapter 7: Causes and Consequences of Corruption
Chapter 8: Preventing Bribery and Corruption
For more information, please visit our website: Anti-Bribery & Anti-Corruption Training Course or Send yourself a free preview from your EasyLlama dashboard!