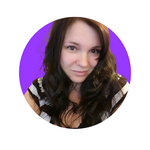 Updated by Lyndsay
BambooHR Integration is a one-way integration that will allow you to sync Learners daily, auto-assign training, and send notifications. To get started, please follow the steps below.
Connect Bamboo to EasyLlama
Log in to your EasyLlama dashboard and go to Settings > Integrations > Bamboo
Click Connect
Enter your Bamboo subdomain name and click "Save" For example, if your Bamboo subdomain was easyllama.bamboohr.com, you would enter easyllama in the field. You would not enter the '.bamboohr.com' portion. Here's where you can find your domain name: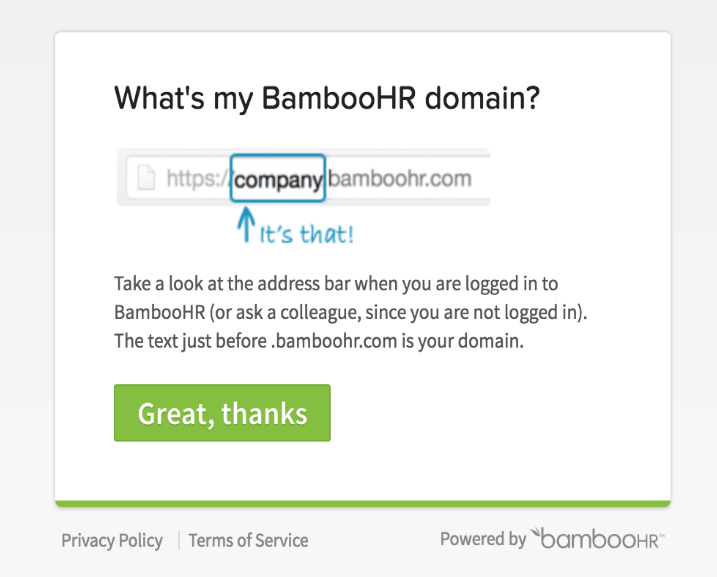 Authorize EasyLlama in Bamboo
Bamboo HR will prompt you to give permission to EasyLlama. Click and accept.
That's it! Congratulations! Your Bamboo HR account is now connected to EasyLlama. You will be able to change your settings before clicking "synchronize" - click here for a guide to integration settings.
Learners will synchronize on a daily basis.
Fields that sync
Bamboo

EasyLlama

Name

Name

Job title

Title

Work email

Email

Work phone

or mobile phone is work phone is unavailable

Phone

Hire date

Start date

Employment Status

Employment type

Department / Division

Department

Work location

Location

Employee #

Employee ID

Supervisor name

Manager