How do I delete a Learner? Archiving and Unarchiving Learners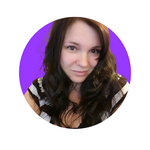 Updated by Lyndsay
Archiving Learners
You can archive Learners who have been terminated, are duplicates, or just don't need to be in your dashboard. If they have never started or completed a course over 10%, they will be permanently deleted. If they have started or completed a course over 10%, they will be archived (See section on unarchiving below).
If they have a course assigned, and have not started it, or have not progressed past 10%, the training license will automatically be returned to your balance (Provided the license is less than 12 months old - expired licenses are not returned). However, if bulk archiving many Learners, it is recommended to bulk unassign courses first.
Archiving Learners using the Bulk Actions Menu
Bulk archiving is the quickest, easiest way to archive Learners. You can use it to archive one Learner or to archive multiple Learners. Just follow these steps:
From the Learners tab, Check the box next to each Learner you'd like to archive. A purple Action bar will appear.
Note If you have over 50 Learners: You can only check boxes on one page at a time (50 Learners per page). Going to the second page of Learners will remove any checked boxes on the first page.

Click on the "More" Drop-down menu in the Purple action bar and choose "Archive**"
**If you wish to unassign all courses under 10% completion first, choose "Unassign Trainings" and then start again at step one.

A Pop-up will appear confirming the number of Learners you will be archiving. Confirm this is correct then click the Archive button. The Learners will then be archived.
There is no Bulk Unarchive feature, so be cautious with the bulk archive feature.
Archiving single Learners from their individual training profile
You can also archive a single Learner from their training profile using these steps:
On the Learners tab, click directly on the individual Learner's name (Not the checkbox) to access their training profile. Their profile will be displayed at the right of your screen. Click the Edit (Pencil) icon at the top-right of the screen.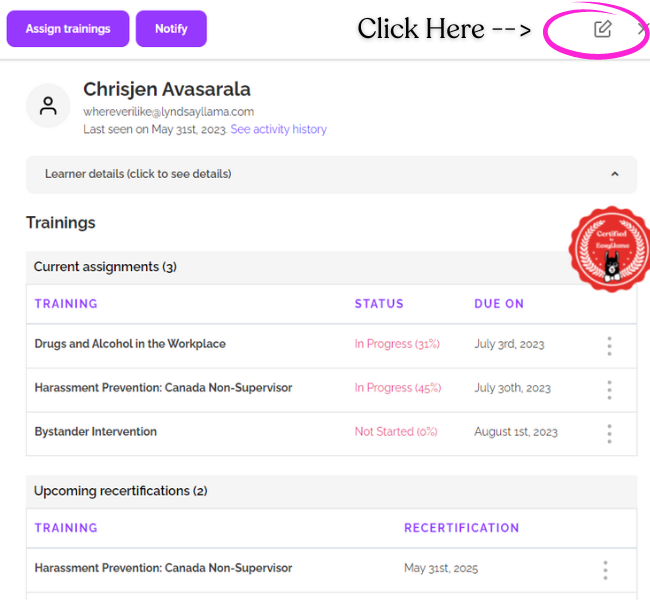 From there, click the "Archive Learner button at the bottom-right of the screen. A pop-up will appear - click OK, and the Learner will be archived.
Viewing Archived Learners and Unarchiving them
If your Learner had any completed courses, or any courses that were completed over 10%, they will remain archived in your dashboard. If not, they will no longer be retrievable.
To view and unarchive your Learner:
Click on the More Filters button at the top-right of your Learners Tab.
Toggle to "Only Show Archived Learners" and the click Apply.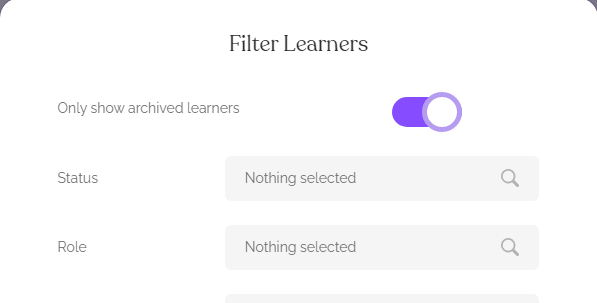 You will now see a list of your archived Learners. You can scroll down, or use the search bar at the top of the list.
To unarchive, click on the name of the Learner to access their individual record, the click the edit pencil icon:

Then click the "Unarchive Learner" button at the bottom left of their record. They will be unarchived!