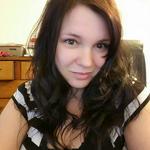 Updated by Lyndsay
Paylocity Integration is a one-way integration that will allow you to sync Learners daily, auto-assign training, and send notifications. To get started, please follow the steps below.
Submit an integration request to Paylocity
Please follow the instructions here:
paylocity_submit_integration_request.pdf
Send us the Paylocity client number
Paylocity will process the request within a couple business days and will return a unique client number. Please forward that client number to support@easyllama.com, and we will then be able to start your integration.
Fields that we sync
Paylocity

EasyLlama

Name

Name

Job title

Title

Work email

or personal address if the work email is unavailable

Email

Hire date

Start date

Work phone

Phone

Employee code

Employee ID

Department

Department

Work address

Location