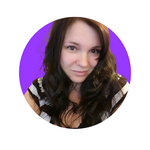 Updated by Lyndsay
Paylocity Integration is a one-way integration that will allow you to sync Learners daily, auto-assign training, and send notifications. To get started, please follow the steps as provided by Paylocity below:
Use Paylocity Marketplace to complete the Paylocity Automated Data Exchange (PADE-API) Form.
Log in to Paylocity and go to the HR&Payroll menu  >  Marketplace  >  Search for "EasyLlama"
Select the Name to view information about the integration.
Select Begin Integration to access, complete, and sign the PADE form (Further guidelines for filling out the PADE form are provided in the Guidelines for filling out the PADE form section below).
View and acknowledge the associated fees.
Select Continue to open DocuSign.
Select Start to begin the process.
Complete applicable fields.
Enter any additional information in the Briefly Describe Your Request window.
Review the Terms & Conditions.
Complete the Signature fields.
Sign the document.
Select Finish to submit the request to Paylocity
Once the integration has been enabled, Both you and EasyLlama will be notified. EasyLlama will connect the integration and sync with Paylocity, and contact you when it is confirmed to be working. No courses will be assigned automatically for the first sync.
Important considerations provided by Paylocity:
Integrations occur at the individual company level. Company Set users log into a single company in the Company Set to request integrations for the Company Set.
Email service@paylocity.com for assistance with this process.
If the PADE-API Form is improperly completed, this request may be rejected and cause additional turnaround time. The signature on the PADE-API Form must be a certified digital or wet signature of an authorized Paylocity contact
Guidelines for filling out the PADE form:
Client Information section:
Company name: This is your company name
Company ID: Your company ID in Paylocity
Primary Contact Name for Setup: This is the contact within your organization that is recognized by Paylocity as an "authorized" contact. To determine who is an authorized contact, navigate in the Paylocity UI as follows: HR&Payroll > Configuration > Client Setup > Contacts
Contact Phone and Contact Email: Number and Email for your internal contact
Vendor/Insurance Provider Information Section
Vendor / Insurance Provider Name: Put "EasyLlama" here
Plan ID(s)/Policy Number(s): Put "N/A"
Contact Name: Michael Devyver
Contact Email: Support@EasyLlama.com
Contact Phone: Put "N/A"
TPA Information
TPA Name: If there is a Technical 3rd party company that is being used, they should be listed here.
Contact Name: The person associated with the 3rd party company that the client is working with.
Contact Email: The 3rd party contact's email address.
Contact Phone: The 3rd party contact's phone number.
Broker/Advisor Information:
Leave this section blank.
Briefly Describe Your Request:
Put "Requesting an integration with EasyLlama."
Signature:
This section must be fully completed and signed by a contact in your organization who is recognized by Paylocity as an authorized contact.
Launch plan
Stage

Role

Responsibilities

Getting started (sales)

User Admin

EasyLlama

User Admin / Paylocity

Initiate the Sales & Contact conversation with EasyLlama.

Completes Cost, Capabilities, and Limitations conversation. Confirms if Client-Team would like to move forward with the Service.

If moving forward with the service, User-Admin would log in and use the Paylocity Marketplace to initiate the Integration Request with Paylocity. Paylocity Service can also assist with digesting Supported Partner Requests.

Implementation

Paylocity

EasyLlama

Receives the Marketplace or Service Inquiry, initiates an Implementation Project with Partner Integration. API ACCESS is generally provided within 2-5 business days.

Once API ACCESS has been granted by Paylocity; EasyLlama and Client-Teams will move forward with any Implementation items required to complete the data-map and service.

Testing

EasyLlama

After the implementation stage has been completed, it will be EasyLlama's responsibility to lead the client-team through any testing or data-validation, prior to moving into a full production status; to ensure data-accuracy and confirm that the integration is working as intended.

Move to Production

EasyLlama

After the appropriate testing has been completed, EasyLlama will be responsible for leading the Client-Team through the Move to Production and monitoring the production feed for any defects or concerns. EasyLlama should ensure they've fully scoped the testing and functionality prior to turning the feed on.

Ongoing support

Paylocity

EasyLlama is the primary responsible party for all 1st Level Support questions regarding the integration, as they are the owners of the Queries, Transformations, and Logical deductions made from the data. EasyLlama should own this 1st Level Support in conjunction with the Client-Team.
Fields that we sync
Paylocity Field Name

Partner Field Name from UI

Direction of Exchange from Payroll Database

EasyLlama

Name

F. Name / L. Name

PULL

Name

Job title

Job title

PULL

Title

Work email

or personal address if the work email is unavailable

Work address > email

PULL

Email

Hire date

Date of hire

PULL

Start date

Termination date

Termination date

PULL

N/A

Work phone

Work address > phone

PULL

Phone

Employee ID

ID

PULL

Employee ID

Department

Department position

PULL

Department

Work address

Work address

PULL

Location

Employee status

Status

PULL

Status

Location

Work address > location

PULL

Location

Supervisor

Supervisor

PULL

Manager
All fields are required for this integration.