Send Training Links by Email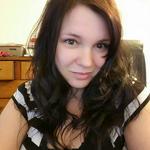 Updated by Lyndsay
There are multiple ways to send training notifications or reminders to your Learners.
Send Notifications by Email
You can send notifications to one or multiple Learners right from the Learners tab using the Bulk Actions Menu.
To send notifications to only one Learner, or only some Learners:
Click the bubbles to the left of each name to select the Learner/Learners you'd like to notify and then click the Notify button at the top of the page.
In the example below, two Learners have been selected, and this number is confirmed at the top of the Learners tab, and also in the pop-up. Once you confirm that the numbers are right, go ahead and click send!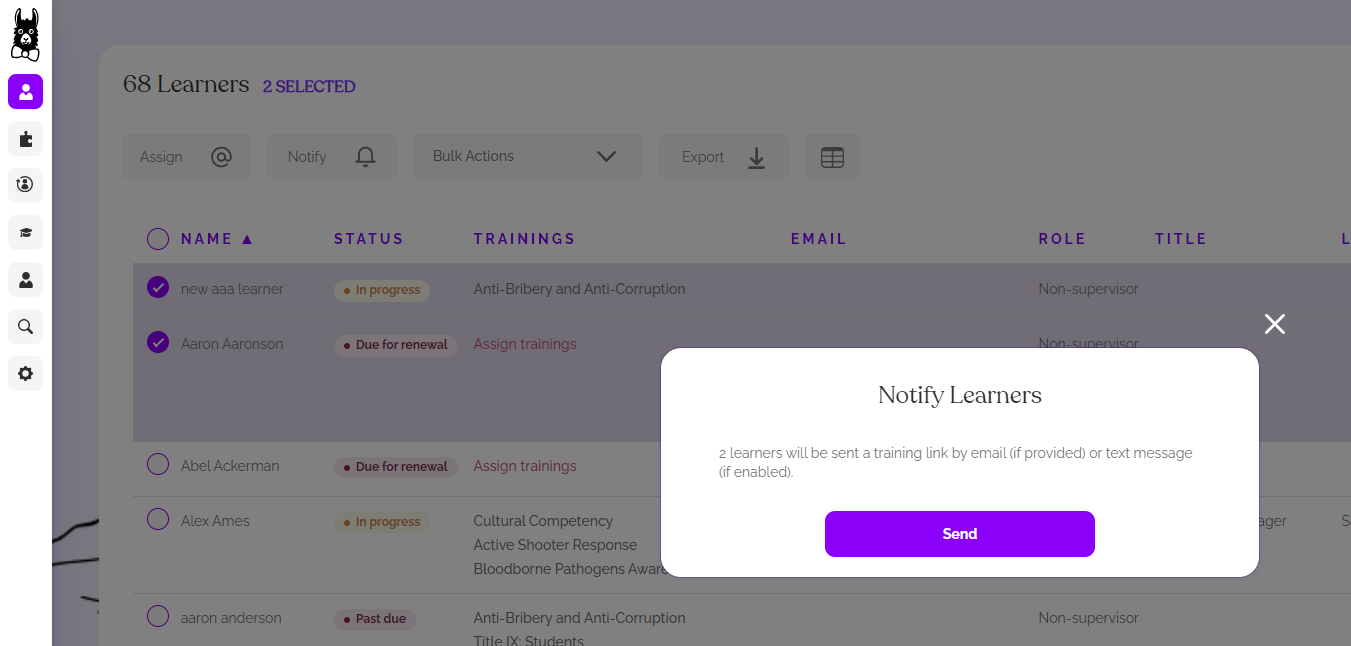 To send notifications to everyone:
You will use the Select all Function to select all Learners, and then click Notify. Notifications will be sent to all Learners in your dashboard who have a course assigned and not completed.
In the example below, the message confirms that the notifications will be sent to All 68 Learners in this organization.