Email Template: Notify your Learners of EasyLlama Courses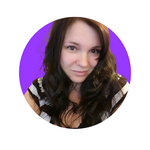 Updated by Lyndsay
To ensure a smooth and well-informed training process, it's common for organizations to send an introductory email to their Learners before triggering EasyLlama's notifications. This proactive approach allows learners to anticipate and familiarize themselves with the forthcoming email invitation, providing them with a clear understanding of what to expect.
To assist you in creating your own introductory email, we have prepared a customizable template below. While the example provided is tailored to the California Harassment course, feel free to modify it as needed to incorporate information specific to your region or course. This template serves as a valuable resource to help you effectively communicate with your learners and set the stage for a successful training experience.
Hello team!
[Company XYZ] is delighted to provide you with online training on Harassment Prevention. We value the well-being of our employees and strive to create a safe and inclusive work environment. In accordance with California law, all employers with 5 or more employees are required to provide sexual harassment and abusive conduct prevention training. Non-supervisory employees must complete a one-hour training every two years, while supervisors and managers must complete a two-hour training every two years. To comply with California's legal training requirements as outlined in Gov't Code 12950.1, the course includes practical examples of harassment based on gender identity, gender expression, and sexual orientation.
This course is mandatory for all staff members and must be completed by the deadline specified in the email you will receive shortly from EasyLlama.
Your EasyLlama training invitation will come from reminders@easyllama.com and will contain a link to access your course. You will not need to log in or create an account; your link will take you directly to your course. Please note that this is a unique link and should not be shared with your colleagues. If they are unable to find their own link, kindly direct them to [internal admin contact].
To begin the course, simply click on 'Start Now,' and it will open in your browser. If you need to access the course again after closing it, you can simply click the link provided in the email. No login or password is required, and the course can be accessed on any computer, laptop, or mobile device. We recommend using an up-to-date version of Chrome (preferred), Firefox, Edge, or Safari as your browser.
Once you have successfully completed the course, our HR department will be notified via email, and the completion will be documented in your employee file. Additionally, you will have the opportunity to view, print, or download a certificate of completion for your personal records.
If you have any questions or encounter any technical difficulties while taking the course, please feel free to reach out to us at [Your organization's internal contact email here]. We are here to assist you and ensure a smooth learning experience.
Thank you for your cooperation in completing this important training. Together, we can foster a respectful and inclusive workplace environment.