Email Template: Notify your Learners of EasyLlama Courses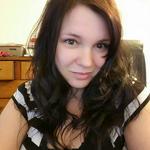 Updated by Lyndsay
Many companies like to send an email to their Learners before sending the EasyLlama invites, letting them know an email invite is coming, so that they are prepared and know what to expect.
Here's an example you can use when creating your own email - it's geared towards the California Harassment course, but you can adjust it to include information about any state or course:
Hello!
[Company XYZ] is pleased to offer online training on Harassment Prevention. California law requires all employers of 5 or more employees to provide 1 hour of sexual harassment and abusive conduct prevention training for nonsupervisory employees and 2 hours of training for supervisors and managers once every two years. The law requires the course to include practical examples of harassment based on gender identity, gender expression, and sexual orientation to satisfy California's legal training requirements pursuant to Gov't Code 12950.1.
The course is mandatory for all staff and must be completed by the deadline set in the email you will receive shortly.
You will receive an email from EasyLlama with a link to access the training. It will come from reminders@easyllama.com. Simply click 'Start Now' to open the course in your browser. If you close the course and need to access it again, simply click the link in the email again. There's no login or password required, and it can be opened on any computer, laptop or mobile device. Supported browsers are up-to-date versions of Chrome (Preferred), Firefox, Edge, or Safari.
Once you complete your course, HR will receive an email notification of the completion to document the employee file. Each Learner will also have the opportunity to view, print, or download a certificate of completion for their personal records.
If you have any questions or technical issues with this course, please don't hesitate to contact us at [Your internal contact email here].