What if my Learner doesn't have a computer or email address? Can I send a text?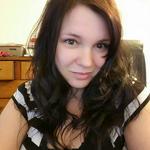 Updated by Lyndsay
We work with many organizations that have Learners with no email address, who are not able to come to the office and take the training on a work computer or device. Texting is available, at a fee per credit, for Enterprise plans only. Unfortunately, this is not able to be implemented for Pay As You Go or PRO Plans.
However, you can still get your employees trained! You can simply add your Learner by name in the dashboard, and assign a course to them. It will automatically generate a unique link (URL) to their personal course(s). This link can be copied and sent to your Learners. This can be done on your computer through an email, Slack, or other messenger programs.
The pathway to get the link is: Learners Tab > Click on Employee's name > Click Notify > Choose Copy-Paste link. the link will be copied to your keyboard and you can then paste it wherever you like.
Here are two ways that texts can be sent to your employees:
Open the EasyLlama Dashboard from your phone and copy+paste the link into a text to the Learner. Go to the Learner's record in EasyLlama, and choose "Share" from the actions menu if you have already assigned the course - this will give you the option to copy+paste the link.
There are many free websites and programs that will allow you to send a text from your computer; some free, and some available at a small fee. You would simply need to do a Google search and find the one that best suits you. Then, once you have chosen how to send it, you can copy+paste the link and send a text with your chosen program.