Bystander Intervention (2022 mandate in Chicago)
Bystander Intervention (2022 mandate in Chicago)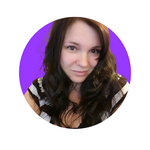 Updated by Lyndsay
The City of Chicago has now added an additional course to their Harassment Prevention mandate. Employees in the City of Chicago are now required to have one hour of Bystander Intervention training every year. You can find out more information by clicking here. 
EasyLlama has created a new course to meet this new requirement. It is a separate course, requiring one training license; it is not included in the Illinois Harassment Prevention courses. It's available in your dashboard's Training Catalog Tab where you can send yourself a full demo or assign it to your employees.
This course meets the mandates for the City of Chicago, but is a valuable addition to Harassment Prevention training that can be used in any region. We have now added both Chicago and General versions - both are one hour long.
Chapter List
Introduction
What is Bystander Intervention?
Types of Bystander Intervention
Engaging Your Resources
Engaging Other Bystanders
Engaging the Target
Engaging the Perpetrator
De-Escalation
Conclusion
For more details about this course, please visit our website: Bystander Intervention Training Course or send yourself a free demo!