Sending Yourself or Others a Course Preview
Sending Yourself or Others a Course Preview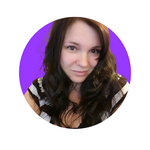 Updated by Lyndsay
Did you know that you can now send yourself a full preview of any course in the EasyLlama library? Now you may also send a preview to someone else in your organization by entering their email - you can even send it to multiple emails at the same time!
It's easy, following these steps!
Click on the Training Library Tab in your EasyLlama Dashboard.

Find the course you'd like to preview by using the filters at the left. If you prefer to scroll through all courses, you can click "View All courses" at the right.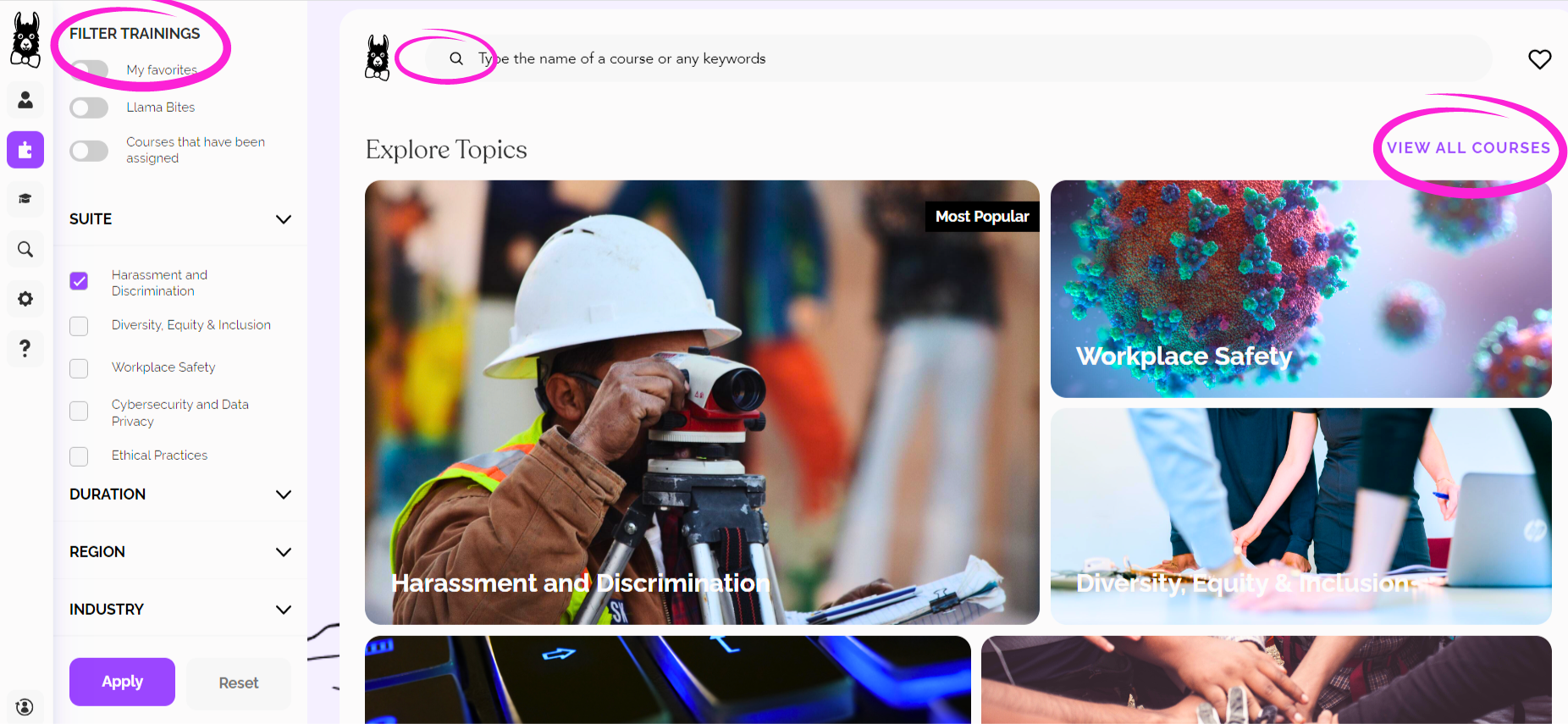 Click on the course you'd like to preview.
Click the "Send Preview" button.

You'll now see a box where you can type in the emails you'd like to send previews to, separating multiple addresses with a comma.
Previews sent are for demo purposes only. Completed preview courses cannot be moved to your dashboard, nor can the name on the certificate be changed. All persons needing to complete a course for compliance purposes will need to be
added as Learners
to your organization's dashboard and assigned the course there.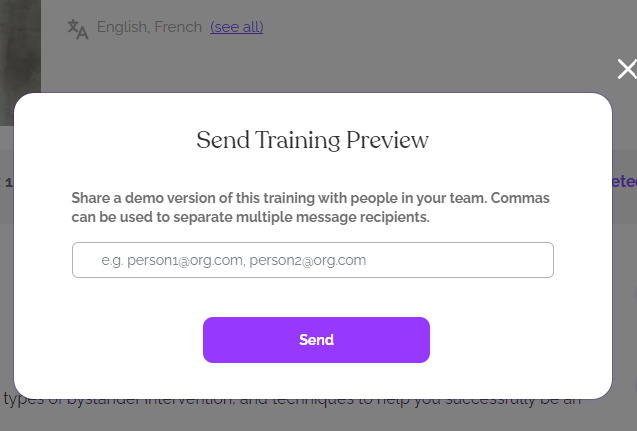 Click "Send" and the courses will be sent. Note: if the course has already been assigned to anyone's email in our demo environment a new course will not be assigned and you and the person it was sent to will not be notified that the course was not sent. Please search your email for reminders@easyllama.com if you think the demo was previously sent to you. For additional help, please email Support with all of the details needed to find the record and we'll be happy to help.
🦙Fun Llama Fact: When one llama is angry at another llama, they will stick their tongues out to express their dislike! 😜