My Learners aren't receiving email notifications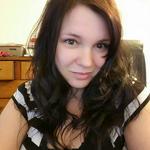 Updated by Lyndsay
First: The most common reason for multiple Learners not receiving invitations is that they were not sent. When bulk assigning training, sending the notifications is a second step. If you have assigned training by selecting one or more Learners on the Learners tab, and then clicking "Notify" at the top of the page, you will then need to select the learners again and click "Notify" in the purple bar that appears at the top-right of the Learners list.
If this is not the case, you may use the following troubleshooting steps
Click on one of the Learners' names on the Learners tab to access their training record, and then check the following items:
Is their email present and free of typos? If not, click "edit" at the top of their record, correct the email address, and resend by clicking "notify" at the top of their record.
Has a course been assigned? If not, click "Assign Training" at the top of the individual Learner's record and follow the prompts to assign a course and notify them.
Has a notification been sent? Check the Activity History section of their individual profile to see if any notification was ever sent. If not, click Notify again! In the screen capture below, the Learner has not ever been sent a notification:

There is an article on how to send notifications, if needed: Send Training Links by Email
If, after checking these items, your Learners are still not receiving notifications, we highly recommend adding the easyllama.com domain to your list of safe senders. Most of our email reminders are sent from the reminders@easyllama.com alias.
Please consult your IT department on how to set this up.
Here are the instructions for specific email providers:
- for Google
- for Outlook 365
Note - rare issue: If a notification was sent to a new employee before their email was fully activated, it may have caused a hard bounce. Please contact Support if you believe this has occurred. If a Learner marked the notification as Spam, we are not able to resolve this from our side.