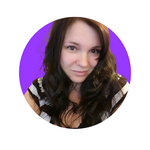 Updated by Lyndsay
Single Sign-on is available for PRO and Enterprise accounts. Microsoft and Google SSO can be used to log in to EasyLlama by navigating to our Login Page and clicking on the Microsoft or Google button. 
This can be used by both admins and Learners, as long as the emails in the dashboard are correct. 
Learners using SSO will be taken to their assigned courses.
Administrative users will be logged in as admins; should they need to complete training, they may click on their Learner record on the Learners tab and open their courses from there. Instructions, if needed are here: How do dashboard admins complete training?