How do I assign courses to Learners who are already in the dashboard?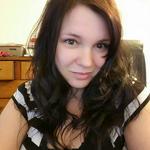 Updated by Lyndsay
Courses can be assigned to existing Learners individually or in groups.
To assign courses to one Learner:
Go to Learners, search for the Learner, and click on their name to access their profile.
Click "Assign Trainings" at the top of the Learner's profile and follow the prompts to assign a course and notify the Learner.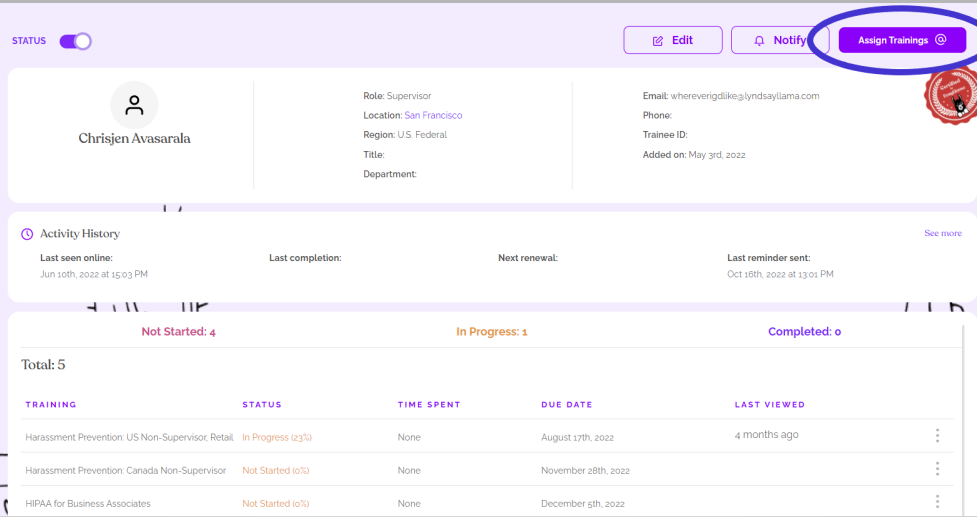 To assign courses to multiple learners, you can use the bulk assign method.
Note: The Bulk Assignment method will require a second step of sending the notifications.
To Bulk Assign:
Click the bubble next to each Learner who will receive the same course. (You may need to do this in batches if people are receiving different courses). A purple action bar will appear after one or more Learners are selected.
Click the "Assign" button in the purple action bar.
Choose the course or courses and click the Assign button.

To send the invitations, you can click the bubbles and then "Notify" in the purpla action bar. If you would like to notify all Learners in your dashboard, you can use the Select All function to select everyone before clicking "Notify." (New! Updated "Select All" Bulk Actions Functionality)