Due Dates and Reminders FAQ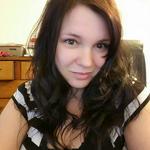 Updated by Lyndsay
How can I change the Due Date?
Every organization is set up with a default Due Date of 30 days after a course is assigned. This setting can be changed under Settings > Organization > Due Date (Across the top). Changing this setting will change this only for courses assigned going forward - it will not affect currently assigned courses.
How can I change the Due Date for courses that have already been assigned?
You can change the Due Date for already-assigned courses using the Bulk Actions Bar. You will go to the Learners tab, check the box next to one or more Learner's name. A Purple action bar will appear. Click on "More" and select "Edit" – from there you can change the Due Date and click "Update." Using the Bulk Actions menu will update the Due Date for ALL courses assigned the the selected employees. If you want to have different Due Dates for different courses, you would need to click on the Learner's name to reach their profile and then click the three dots to the right of the assigned course and edit the Due Date from there.
What happens if a Learner doesn't complete the course before the Due Date?
Learners will be able to access their courses, even past the Due Date. They will also get more frequent reminders as the Due Date approaches.
How do I turn on automated reminders, and how often are they sent?
Due Date affects how often automated reminders are sent (If they are turned on). You can enable automated training reminders by going to Settings > Organization > Due Date > Toggle on Automated reminders. Reminders will be sent twice a week until 30 days before the Due Date, then once a week until a week before the due Date, and then every 3 days when within a week of the Due Date. After the Due Date passes, reminders will be sent in the same cadence in reverse: every 3 days for a week, then every week until 30 days, then every two weeks until 60 days past the Due Date. At this time, they will stop being sent, but you may still send them manually.
How can I manually notify or remind my Learners of the courses assigned?
You can manually send a training reminder by clicking on the "Notify" button on a Learner's profile or you can send notifications to multiple Learners by going to the Learners tab, checking the boxes to the left of their names, and then "Notify" from the purple action bar that appears at the top of the list.
Pro Llama Tip: To send notifications to all Learners with incomplete courses, you can
Select All
Learners before clicking "Notify." No Notifications will be sent to Learners who have completed all their courses.