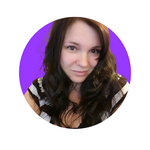 Updated by Lyndsay
There are many possible answers to this question, but we'll go over the three most common reasons you may have received a bill you weren't expecting.
1. Your annual subscription was renewed
EasyLlama is a subscription-based platform. All accounts have subscriptions, which automatically renew annually, unless you have a multi-year contract or made explicit arrangements otherwise. We do not offer one-time or Pay-As-You-Go services. Unless we receive and confirm a cancellation request by email at least 60 days prior to the renewal date found in your dashboard's billing tab, your subscription will be renewed.
Relevant Articles:
2. You had overage and were charged Post-Pay to cover the upgrade. (PRO and Enterprise only)
Post-Pay allows you to seamlessly continue to assign training without the need to continuously count and add licenses. You will be upgraded in increments of 10 (OR 5 for Legacy PRO under 50 annual licenses). For example, if you are a PRO 100 subscriber, and used 4 licenses over your annual subscription of 100 licenses, you would be automatically upgraded to the next subscription level of 110 immediately, and charged on the fist day of the next month at your rate per your agreement.
Relevant Articles:
3. You had overage due to Automatic Recertification and were charged Post-Pay.
Automatic Recertification automatically assigns and sends out Recertification courses based on your Training Frequency settings under Settings > Recertification. This is one of our most popular features and is 'On' by default. If you weren't expecting recertification training to go out, it's possible that you didn't have enough licenses to cover them and a Post-Pay balance was created.
Relevant Articles: