Getting Started - Customizing your EasyLlama Dashboard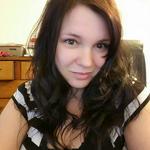 Updated by Lyndsay
Here are a few basic steps to set up your organization and get ready to start training!
Adding Additional Dashboard Admins
Dashboard Admins can log in to your dashboard, add Learners, assign training, and other administrative functions. Learners do not need to be added as admins.
To give access to the dashboard:
Go to Settings > Users > Add User > Add their name, email, and Type of Access. They will be sent a validation email giving them access. For more information on the different access levels, see Add Additional Dashboard Admins.
General Organization Settings
In your dashboard, go to Settings > Organization. Here you will find several settings you can adjust.
Organization Name - You can make adjustments or corrections to your Organization's name, address, and Industry.
If there is industry-specific Harassment Prevention course for the Industry you choose for your organization, it will affect what course is assigned automatically by integration or file upload. If there is not, your Learners will be assigned the standard version. To be sure to assign the Standard version, you may leave this blank or choose "Other."
Logo – Here you can upload your logo to appear on your courses and certificates. Simply click "Choose File" to get started.
Brand Colors - Add your brand colors to change the color of some buttons and menus within your courses!
Due Date (Tab across the top of the Organization tab) – This is the default Due Date for all courses from the time they are assigned. If you would like to change the Due Date to a specific day or make changes to the Due Date of already-assigned courses, this can be done in bulk. For more information, please see the Due Dates and Reminders FAQ
Automated Reminders (On the due Date tab) – Click to toggle Automated Reminders on or off. Automated reminders will be sent to Learners. For more information, please see the Due Dates and Reminders FAQ
Adjust Training Renewal Frequency
Your dashboard will send you reminders when your Learners need to renew, based on the values found under Settings > Training Frequency. If you would like to customize how often your Learners need to renew, you can change the values using the dropdowns to the right of each course title.

Important: To apply this to Learners who have already been assigned, started, or completed a course, make sure to toggle the setting at the bottom (Shown below) before saving. Otherwise, Learners will renew on the schedule that was set at the time they were assigned the course.

Uploading Policies
You can upload HR Policies under Settings > Policies. You will have the option to upload PDF Documents of your Organization's policies, to be viewed at the end of a course. You may upload different policies for each course type, and you may also choose multiple courses to connect to one policy.
Congratulations!
Now that you have set up your dashboard, you're ready to add learners! Please see Adding Learners to your Dashboard next!